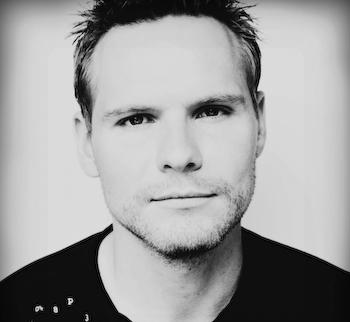 Simon Struthers
Simon Struthers is the owner and main mastering engineer at Forensic Audio. Simon has been an active member of the Perth music scene for over 20 years as a founding member of the seminal Perth band Adam Said Galore. His other current projects include Umpire, Mukaizake and The Leap Year. In all of these bands Simon plays bass and also produces and engineers most of the bands releases. It was the interest generated from playing in bands that was the driving force for Simon to learn and develop his skills as a recording engineer, producer and eventually a mastering engineer.
Simon began recording his own bands in 2000, after having been in and out of recording studios with Adam Said Galore. It was in recording the bands album The Driver is Red, which was recorded and produced by US based engineer Casey Rice, that really generated his enthusiasm to learn more about recording. Soon after this recording Simon bought his first analog tape eight track reel to reel recorder and began recording. Initially recording his own bands, and then from this Simon was asked to record for a number of other Perth artists. Eventually as Simon's skills and equipment evolved, he was asked to produce and engineer the first album for Bob Evans, Suburban Kid. This was the debut solo album for Jebediah front man Kevin Mitchell. The success and enthusiastic response to this record was the reason Simon established his recording studio under the name Forensic Audio.
Simon has since recorded and produced records for bands such as Apricot Rail, The Kill Devil Hills, Felicity Groom, The Tucker B's, Intsitut Polaire, One Horse Town, Umpire, Adam Said Galore, Mukaizake and Pete Stone to name a few. Through recording these bands Simon began to learn his skills as a mastering engineer, attending many mastering sessions. Eventually out of necessity Simon mastered many of these recordings himself, mainly due to time constraints and budgets. It was also frustrating that there were no high end mastering facilities in Perth, with much of the mastering being sent to the US to be completed. This has led Simon to develop Forensic Audio into a specialised high end mastering facility.
Simon is essentially a fan of music and a perfectionist, his enthusiasm and experience shine through on every project he has been part of. His experience as musician has also allowed him to know first hand what artists put into their music and what they expect from their recordings. With this in mind Simon approaches every project from a musician's perspective with open communication. Please do not hesitate to contact Simon to discuss your project on simon@forensicaudio.com.au or phone 0401 499 667.