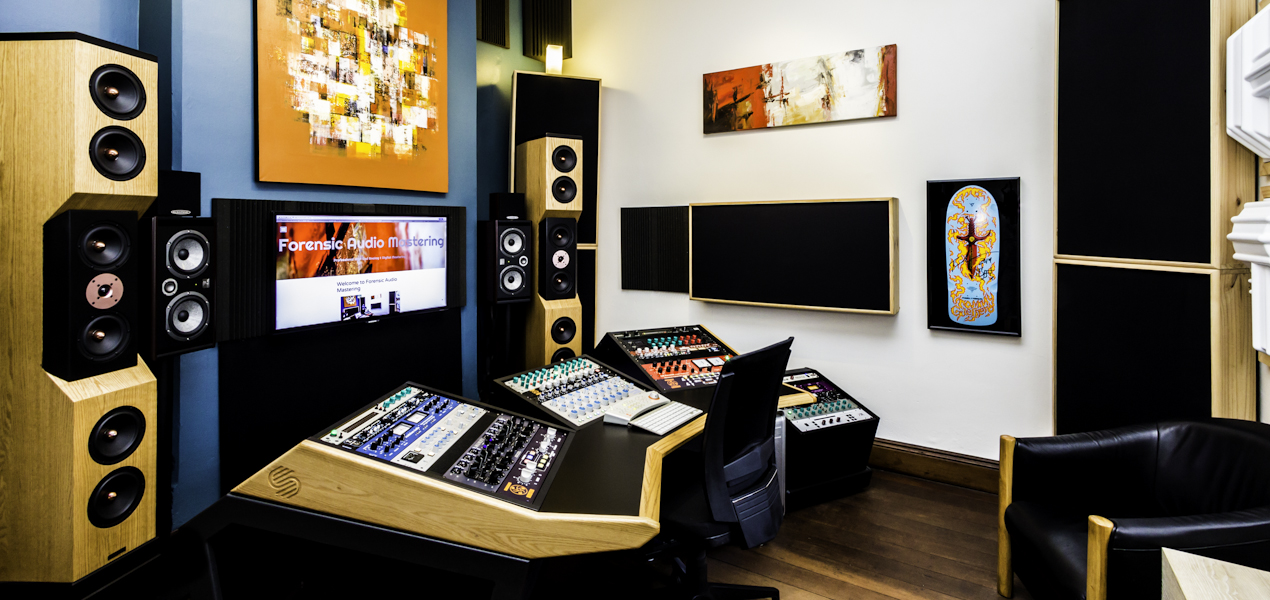 Forensic Audio Mastering is Perth's only dedicated high end audio mastering studio and is located just 3 kilometres from Perth city. The  studio has been purpose built to provide a comfortable relaxed atmosphere while providing the highest quality monitoring environment combined with no compromise analog and digital processing. This allows us to provide the highest quality mastering so your recordings can reach their full potential and translate accurately to the widest variety of playback systems.
Forensic Audio provides high end audio mastering at affordable prices catering for independent artists through to major record labels. Our prices are based on a per song rate, allowing customers to know exactly how much their audio mastering will cost upfront. Please see our rates page for more details. We are able to provide masters in most formats as required, including CD, Digital, Vinyl and we have also been approved by Apple to provide Mastered for iTunes content.
The studio is equipped with some of the best analog processing available today including equipment from manufacturers such as Tyler Acoustics, Buzz Audio, Cranesong, Dave Hill Designs, Manley, API, SSL, Foote Control Systems, Pendulum, Thermionic Culture, Burl, Hypex and Dangerous Music. This has been integrated into a digital, Pro Tools based recording platform with additional software from Waves, Flux, PSP Audioware, FabFilter, Sonnox, Audiofile Engineering, Steinberg, Sonoris and iZotope. Please refer to our equipment page for a detailed list of the gear used in the studio.
Forensic Audio Mastering is owned and operated by Simon Struthers who has worked on recordings by Something For Kate, Paul Dempsey, Mosman Alder, Sable, Voyager, Papa vs Pretty, Snowman, Bob Evans, The Love Junkies, Meg Mac, The Red Paintings, Felicity Groom, Split Seconds, The Peep Tempel, Civil Civic, Apricot Rail, Tangled Thoughts of Leaving, Umpire, The Kill Devil Hills, The Tucker B's, The Leap Year and many more.
Please take some time look through the information on this site. For further information and bookings please feel free to contact Simon on 0401 499 667 or email simon@forensicaudio.com.au